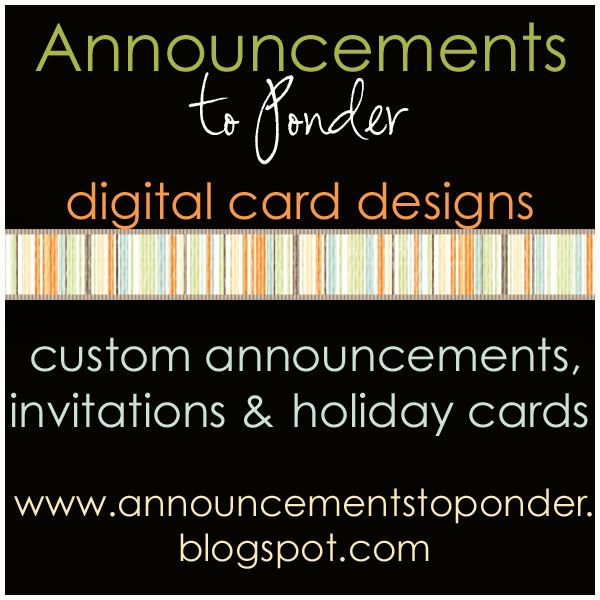 I made a button for this card site. If you are thinking about ordering a card anytime soon (or a Halloween or Christmas Card down the road), or just want to be really nice and helpful, you can add my button to your website or blog and get $5 off your next order. Just copy and paste the html code under my button on my sidebar into a html "gadget" on your blog.
Email me @ jessiepond@yahoo.com if you need help adding the button or with the link to your blog if you would like to order a discounted card.
Thanks, guys. I appreciate it!